Pacific Foods Donates More Than 35 Truckloads of Soup to Oregon Food Bank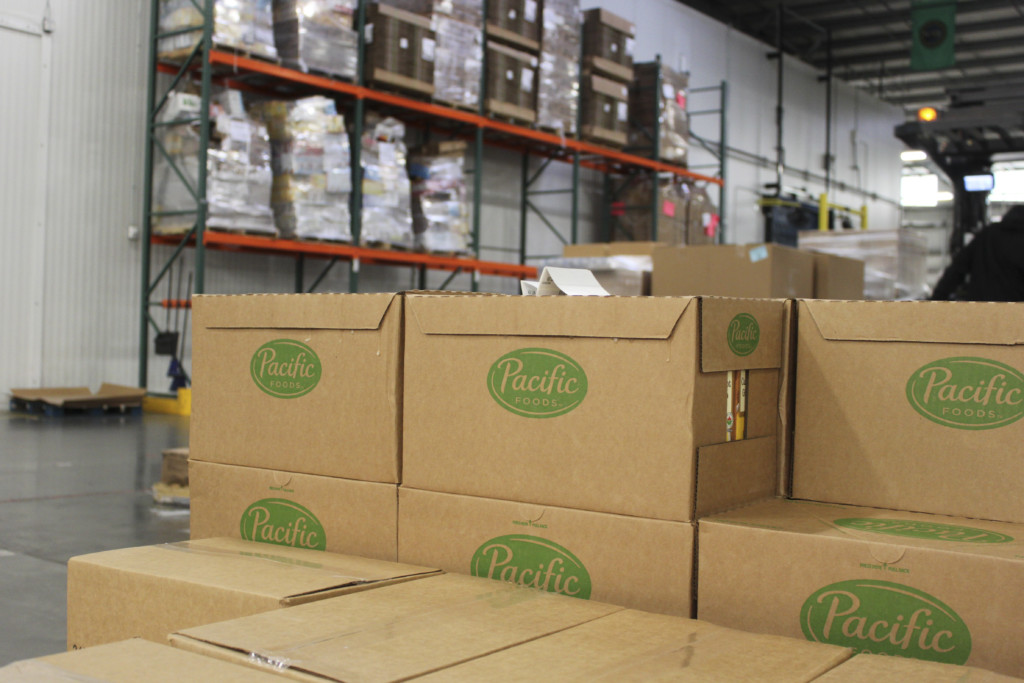 More than two decades of partnership continues with a donation of over 320 tons of food, the equivalent of over 533,300 meals. 
In response to the ongoing pandemic and recent wildfires, Tualatin-based Pacific Foods has delivered more than 320 tons (or 640,000 pounds) of soup and broth since October to Oregon Food Bank. The donation will provide the equivalent of more than 533,300 meals to communities served by Oregon Food Bank's Network of 21 regional food banks and 1,400 meal sites. 
Driven by the belief that everyone deserves access to delicious, nourishing foods, Pacific Foods has donated more than 9.2 million pounds of food through its 20-year partnership with the Oregon Food Bank Network. As a company rooted in the idea that everyday food choices matter and have an impact beyond our table, Pacific exists to Nourish Every Body – families, communities and the environment – for a brighter, healthier future.​ 
"As our communities face the worst hunger in generations, it's support from longtime partners like Pacific Foods that make it possible for the Oregon Food Bank Network to meet this crisis head-on," shared Oregon Food Bank CEO Susannah Morgan. "The continued generosity of our industry and community partners keeps food flowing throughout Oregon and Southwest Washington — and this wonderful donation will offer a bit of warmth to our neighbors struggling with food insecurity in the midst of an already-challenging winter."
"As wildfires began to rage across our state, on top of a pandemic, we knew the need for food was beyond normal circumstances," shared Kelly McCann, Sr. Brand Manager at Pacific Foods. "We are honored to be able to support our local community and proud to partner with the Oregon Food Bank as we continue on our journey to Nourish Every Body."
Oregon Food Bank is here to help you and your family find food assistance. Search for a food pantry or pick-up site near you at OregonFoodFinder.org.
ABOUT PACIFIC FOODS
Founded in 1987 in Tualatin, Ore., Pacific Foods is dedicated to sourcing simple ingredients cultivated through sustainable practices, making products that nourish, and increasing access to healthy, wholesome foods. It offers a wide variety of organic products, including flavorful soups, sauces, broths and stocks, as well as a broad range of non-dairy beverages and a growing collection of dips, meals and sides. Pacific's delicious, nutritious foods are inspired by traditional recipes made convenient for busy, health-conscious consumers. The company's products are sold throughout the U.S. and Canada in mainstream grocery and natural food stores. For more information, visit pacificfoods.com.