USDA takes away effective tool for addressing summer hunger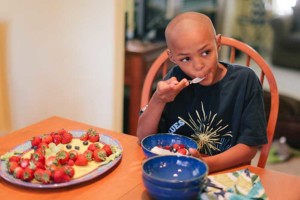 July 10, 2019 – For thousands of Oregon families, when the school year ends, the challenge of making up for free or reduced-price school meals begins.
With the loss of school meals, struggling families have to provide at least 10 additional meals per week per child. In a typical 10 week summer break, that's 100 meals per child.
This year, U.S. Department of Agriculture (USDA) has made that challenge even more difficult.
Since 2011, Oregon has operated the Summer Electronic Benefit Transfer program, or Summer EBT, a tool proven to effectively address summer hunger. This program previously made available $30 per month per child to families whose children don't have access to summer meals programs. But a recent decision by the USDA ended funding for Summer EBT in Oregon, leaving more than 70,000 children without the additional funds these families have relied on to purchase groceries while school is out. In Oregon, the Summer EBT program provided $7.5 million in food assistance last year alone. We know that many of these families are turning to the Oregon Food Bank Network for assistance.
You can help TODAY by donating. Every $1 you give to Oregon Food Bank helps provide enough healthy food for three meals!
The hungry months of summer are already here.
Let's make this a hunger-free summer.