CORPORATE DONOR OF THE MONTH: First Tech Federal Credit Union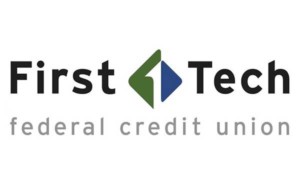 July 2021 – Oregon Food Bank is happy to recognize First Tech Federal Credit Union as our Corporate Donor of the Month for July 2021. As a longtime partner, First Tech is committed to our mission to eliminate hunger and its root causes.
First Tech is lucky to have a strong community and volunteer partnership with Oregon Food Bank. We know that hunger doesn't exist in isolation and that addressing systemic inequities is vital to addressing hunger. Which is why we're proud to support Oregon Food Banks efforts to drive community-led change and increase access to healthy food for families across the state.
– Meghan Valley, Community Engagement Program Manager
During First Tech's 2020 Season of Giving campaign, over 90 employees joined together and raised a total of $12,000 which is equivalent to 36,000 meals for our community.
First Tech is one of Oregon Food Bank's longtime partners, starting with their first gift nearly two decades ago. Before the COVID-19 pandemic, we regularly welcomed First Tech employee volunteer groups and we look forward to seeing them again in the future.
Thank you to First Tech Federal Credit Union and staff for your continued support of Oregon Food Bank in so many impactful ways!