CORPORATE DONOR OF THE MONTH: Intel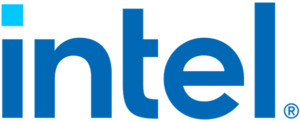 June 2021 – We are pleased to recognize Intel as Oregon Food Bank's corporate donor of the month and celebrate our longstanding partnership. In 2020, COVID-19 began to spread across Oregon – resulting in increased food insecurity in our local communities. In 2021, nearly 1 in 5 Oregonians experienced food insecurity. As Oregon starts to recover from the impact of COVID-19, Intel recognizes that deep-rooted community partnerships are key to ensuring that our state rises together toward an equitable recovery from the pandemic.
For years, our employees have felt encouraged to support Oregon Food Bank due to the organization's statewide impact and clear commitment to social equity. This past year has revealed that during difficult times, organizations such as Oregon Food Bank help keep our state resilient and strong. We are honored to continue our partnership with Oregon Food Bank to support their mission of ending hunger and its root causes.
– Courtney Martin, Oregon Public Affairs Director, Intel

Last year, Intel featured Oregon Food Bank as a vital partner in their COVID-19 response initiatives –  resulting in over $450,000 through employee donations and matching grants, equivalent to over 1.35 million meals for our community. Intel employees also took a new approach to giving back by hosting a live virtual comedy show fundraiser that raised $54,760. Essential onsite workers showed their support by hosting a contactless food drive, donating 2,078 total pounds of food to Oregon Food Bank partner Community Action in Hillsboro.

Intel is proud to support the Oregon Food Bank's efforts to ensure that our communities have equitable access to the resources they need to thrive. Together, we can create resilient communities that never know hunger.