New Starbucks, Oregon Food Bank Partnership to Bring Over 416,000 Meals to Portland-area Families Facing Hunger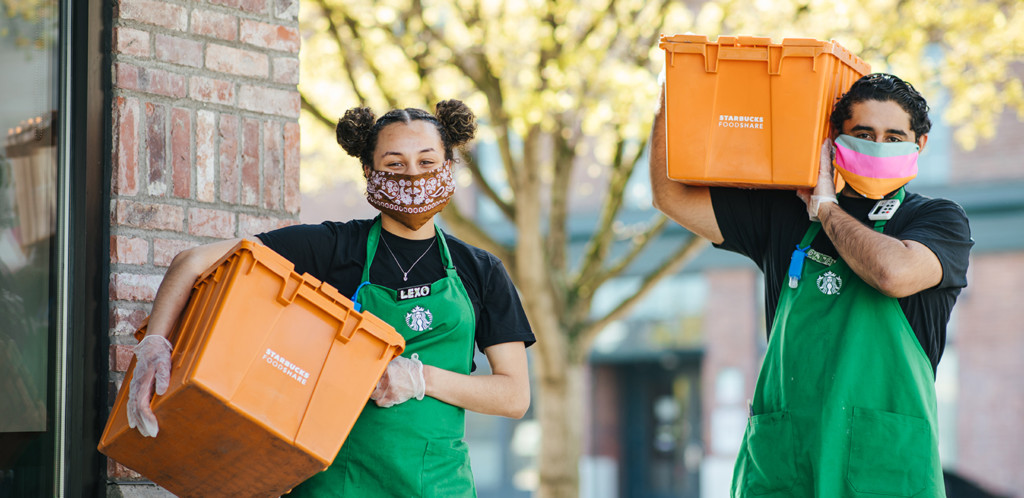 Expansion of national FoodShare program through Feeding America will connect area residents with nourishing, ready-to-eat food as food insecurity reaches new heights.

Starbucks, Feeding America® and Oregon Food Bank today announced the local launch of an initiative that is expected to bring more than 416,000 meals each year — over half a million pounds of food — to families facing hunger in the Portland Metro Area.
The Starbucks FoodShare program
will donate nourishing, ready-to-eat meals each day from 210 company-operated Starbucks locations to food banks throughout the region. "Starbucks is committed to doing our part to alleviate hunger in the U.S.," says Jane Maly, social impact director at Starbucks.
"A year into the pandemic, hunger in Oregon has almost doubled. Nearly 1 in 5 people in our communities face hunger today, up from 1 in 11 just a year ago," said Susannah Morgan, Oregon Food Bank CEO. "The FoodShare program exemplifies what we can accomplish when we work together to find creative solutions to food insecurity. We are proud to partner with Starbucks in a shared effort to emerge stronger from this crisis and end hunger for good."
FoodShare donations will be made year-round and distributed to community members through food assistance organizations within the Oregon Food Bank Network — including Packed with Pride in Washington County, Oregon and Clark County Food Bank in Vancouver, Washington. Packed with Pride provides non-contact pick up and home-delivered food boxes to families and community members in the Tigard-Tualatin School District. Clark County Food Bank serves as a central hub for 130 food distribution sites throughout Southwest Washington. Food donated through the FoodShare program will include Protein Boxes, breakfast sandwiches, paninis and yogurt.
Prior to the pandemic, the Oregon Food Bank Network's 1,400 food assistance sites served more than 865,000 people annually. This number has increased dramatically in the wake of COVID-19, with many families experiencing food insecurity for the first time and many more feeling the compounded impact of job and income loss on top of generational poverty. Whatever the situation, food is available to all who need it. Local food assistance sites can be found online at OregonFoodFinder.org or by calling 2-1-1.