CORPORATE DONOR OF THE MONTH: New Seasons Market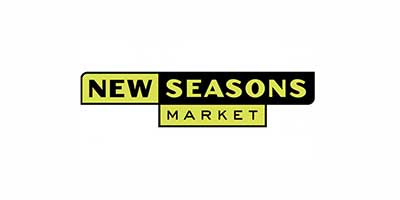 March 2021 – Thank you to New Seasons Market for their continued support of Oregon Food Bank and our communities! Oregon Food Bank is pleased to recognize New Seasons Market as our Corporate Donor of the Month for March 2021.
New Seasons Market has been a longtime partner of Oregon Food Bank. But over the last year, they've made greater investments in food security to help us respond to the COVID-19 pandemic, wildfires, and resulting economic crisis to ensure our neighbors emerge stronger.
"We are so proud of our partnership with Oregon Food Bank, and we have the highest respect for their comprehensive work addressing hunger and its root causes. We invest whole heartedly in Oregon Food Bank because they are true leaders in providing equitable access to food to Oregonians. They were a key influence in our decision to lead our philanthropy and program innovations with racial equity, and we look forward to deepening our relationship and collaborating on even more ways to strengthen our local food system."
– Jennifer Gregorich, Philanthropy Coordinator, New Seasons Market
New Seasons Market has created change in our communities in many different ways. They donated $67,000 through the COVID Relief Emergency Fund, matching fundraising programs, staff anniversary donations and Oregon Harvest Dinner. They also helped influence $80,000 in customer donations through the Hunger Relief at the Register Fundraiser, Neighborhood Rewards and Dana Herbert's Mask Sale Fundraiser. Finally, they donated over 7,200 pounds of food, supported Oregon Food Bank partners such as Mudbone Grown and advocated for equitable food security. It is our honor and privilege to recognize New Seasons Market for their impactful and thoughtful contributions to hunger relief.
Together, we will eliminate hunger AND its root causes.