Columbia Gorge Food Bank opens in The Dalles
December 19, 2017 – Dozens of people gathered today to celebrate the grand opening of Columbia Gorge Food Bank in The Dalles. Joining Oregon Food Bank CEO Susannah Morgan were staff from Senator Ron Wyden's and Representative Greg Walden's offices along with State Senator Chuck Thomsen and State Representative Jeff Helfrich.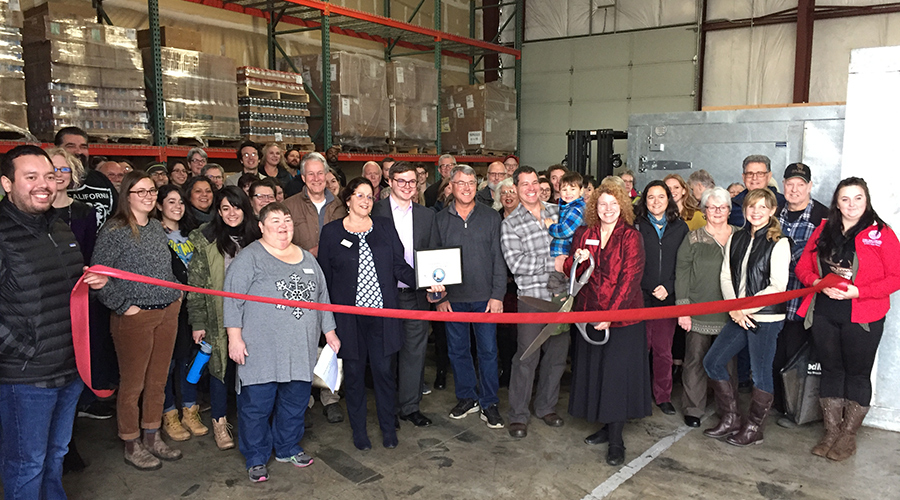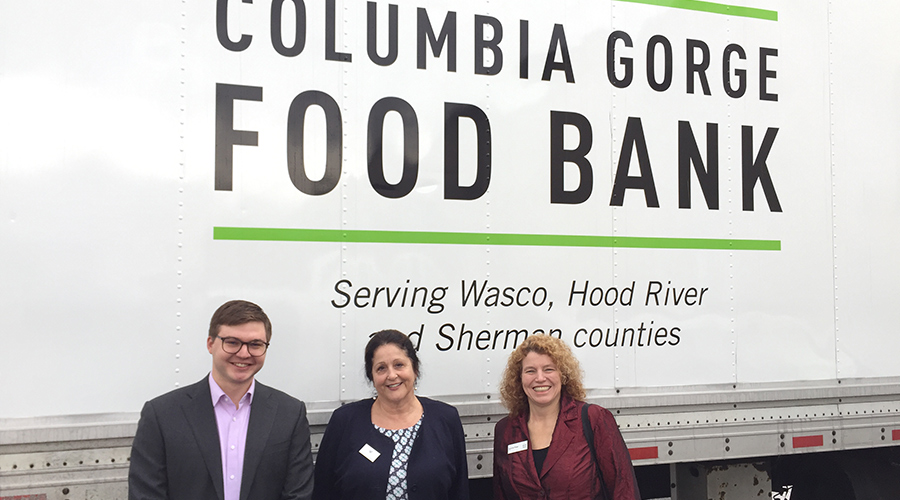 Columbia Gorge Food Bank (CGFB) is a transitional program of Oregon Food Bank supporting hunger relief partners in Wasco, Hood River and Sherman counties. CGFB sources and receives donations from grocery stores, local orchards and farmers and food drives. As a member of the Oregon Food Bank Network, CGFB receives USDA Commodities along with donations from food manufacturers, growers and ranchers, and grocery stores.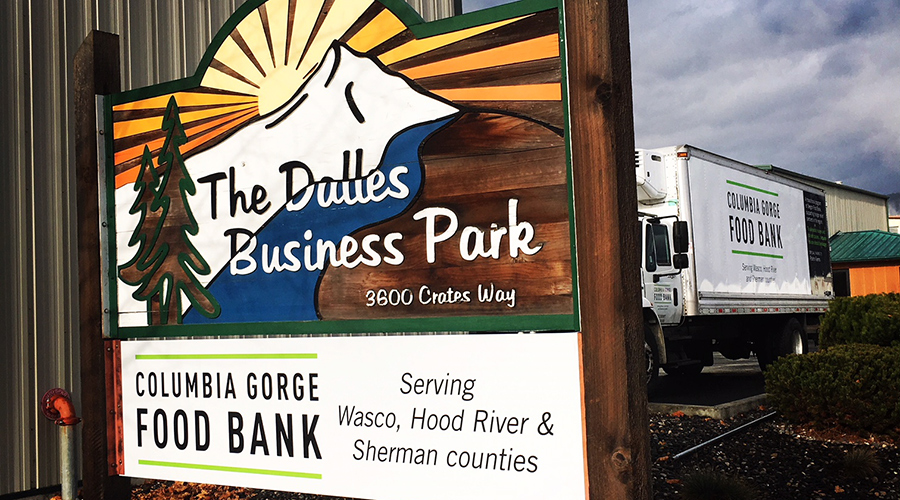 CGFB currently serves 17 regional hunger relief partners providing services at 23 sites. During the last fiscal year 722,531 pounds were distributed to partner agencies, a 25% increase over the previous year. Of the pounds distributed, 25% consisted of produce. Approximately 3300 people are served each month by partner agencies.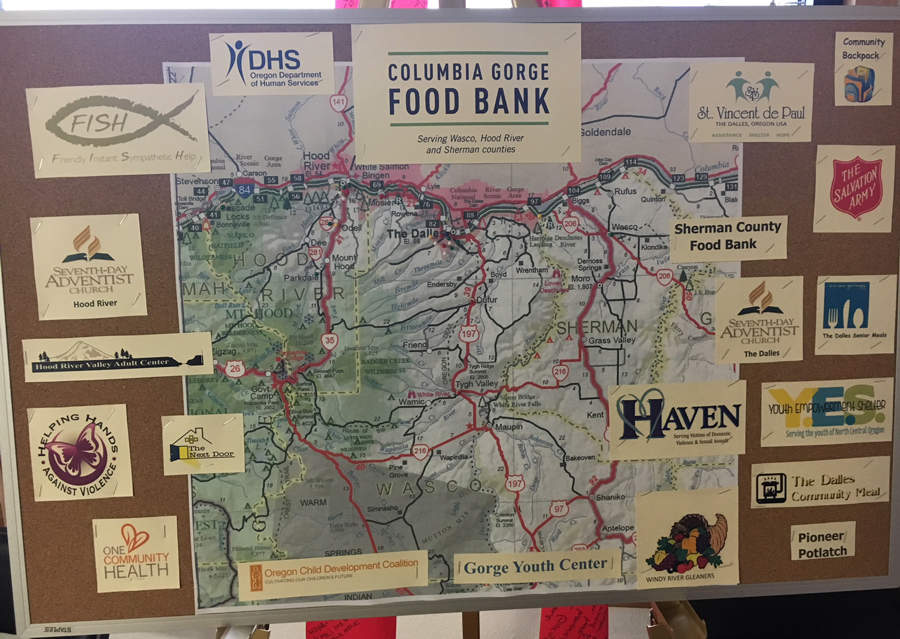 For the past two years the region has been served from Portland through deliveries at the docks of Polehn Farms and FISH Food Bank. Their support has ensured many people have enough to eat. The new warehouse will enable CGFB to accept and store food locally as well as maintain a supply of food and water in the event of a disaster.
Services have expanded to include a monthly produce distribution, called Harvest Share, at Celilo Village. Additional Harvest Share sites will be added in 2018. Plans are also underway to add school food pantries and supplemental meal sites throughout the region.